School takes a break each weekend, but child hunger exists all year throughout Waterloo Region.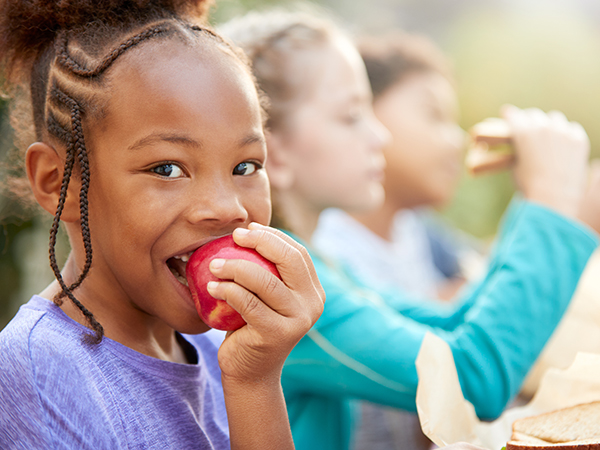 Help Foods4Kids Waterloo Region feed the hungry children we support each weekend when they don't have support from in-school programs.
$1,000 supports one child for one year, or you can make weekly donations of $20.
The Weekend Program is facilitated by volunteers, as well as school staff, teachers, and principals who ensure that children receive the food packages, without stigma.
Each week, our volunteers pack and distribute food packages that are delivered to participating schools. Plain plastic bags are filled with healthy food items and placed in the child's backpack on Friday, before the child leaves for home for the weekend. These packages provide enough food to sustain and nourish the children until they are back at school on Monday morning.
Almost 50% of the children we feed have cultural, dietary, or allergy restrictions which we do our best to accommodate so that they can actually eat the food that we provide.