Strategic Plan (2023-2026)
Food4Kids Waterloo Region is proud to present our Strategic Plan for 2023-2026.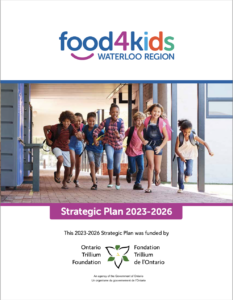 The goals and priorities listed in the plan will frame our work for the years ahead as we continue to engage, strengthen and connect with our community to help children living with severe food insecurity on weekends and breaks.
At our core, we respond to the childhood hunger crises, where we are grounded. We will use the growing recognition of our mission to expand operations, with the help of our donors, funders, volunteers and community partners. Our increasing evidence-based knowledge and expertise gives us a powerful voice to engage the public and influence the government to deliver more action on the childhood hunger crisis that exists beyond the classroom.
Together with our community, our strong voice and high profile will drive more support from individuals and partners as we seek to grow more diverse and sustainable income streams, to help more children living with chronic hunger thrive and reach their full potential.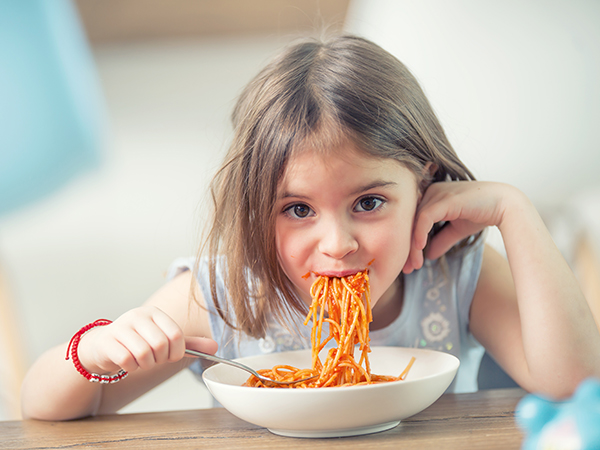 Help Fight Childhood Hunger
Your ongoing support ensures we can keep pace with the increased demand. For just $3 per day, you can support a child living with chronic hunger.