About Food4Kids Waterloo Region
We are addressing this hunger crisis through our food packages, but we are also delivering hope, showing kids that their community cares, lifting them up, and changing lives. It's so much more than food.
Food4Kids Waterloo Region provides packages of healthy food to children ages 1-14 living with chronic hunger from severely food insecure homes during weekend periods and during winter, spring and summer breaks, when kids are not in school and unable to access school nutrition programs.
Child-Centered
The well-being of children is the centre of our focus. We ensure accessibility and inclusiveness, while advocating for the elimination of food insecurity.
Collaborative
We engage and share with our community without bias or prejudice. Collaboration allows us to be resourceful, creatively leveraging our partners to improve effectiveness.
Caring
We practice compassionate caring in our concern for others and our respectfulness in word and deed.
Accountable
The children we serve, and the greater community we work alongside, can count on us to deliver our program with integrity and accountability.
Outcome-Focused
The impact we make on outcomes for children today, matter as much as ensured sustainability of our program in the future.
Food4Kids Waterloo Region is based on three distinct pillars:
Food content and quality
All food provided will be healthy, culturally-sensitive, and accomodate dietary restrictions and allergies.
Access
We deliver the weekend food directly to children at their school during the school year, and to their homes during school breaks, ensuring a non-stigmatizing model of delivery.
Children
Each child, 14 years and under in a family, will receive their own food package, to ensure nourishment of all children living within severely food insecure homes.
Food4Kids Waterloo Region began in September 2016, when we recognized that there was a gap in food security for children living throughout Waterloo Region, on weekends and during school breaks. This includes every weekend during the school year and for the 11 weeks of school breaks (Winter, March, and Summer).
Starting in the dining room of our founder, we provided bags of nutritious food for 19 kids at 6 schools. With the volunteer and financial support of our incredible community, we have been able to increase our ability to meet the nutritional needs of vulnerable children. In the 2021-22 school year, we served over 950 children in 50 schools for the 40 weekends during the school year and provided daily support during the 90 days of school breaks.
At Food4Kids Waterloo Region, the well-being of children is the centre of our focus. We strive to ensure accessibility and inclusiveness, while advocating for the elimination of chronic hunger and food insecurity. We serve children of all backgrounds and cultures, including new Canadians, Indigenous People, and Black or Persons of Colour. We are also the only local organization that provides food packages that meet cultural requirements (Halal) and specific dietary restrictions, making up 50% of our total food packages.
Currently we are in 50 schools across Waterloo Region, including local public, Catholic, and French school boards. This represents 33% of the 150 local schools. Schools who are aware of our program contact us to help, but there are many schools who don't know about our food program and need it. There are potentially 100 schools that might not know we exist or could be providing support to their students.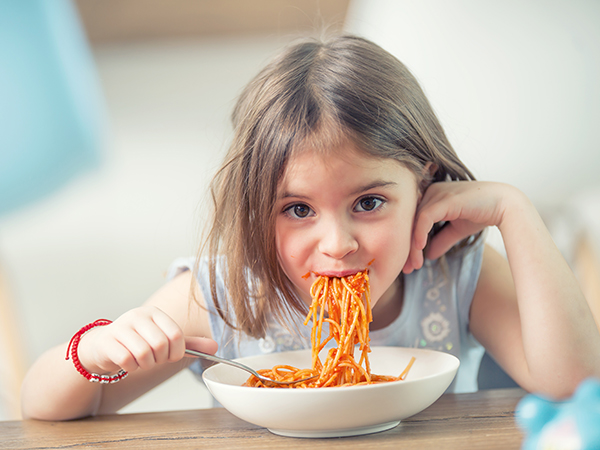 Help Kids in Waterloo Region
Consistent hunger, even just over weekends and extended school breaks, can set a child back for life. Most people aren't aware that there is a significant number of children living with chronic hunger in our community.
Your donation can make a difference to kids in Waterloo Region.