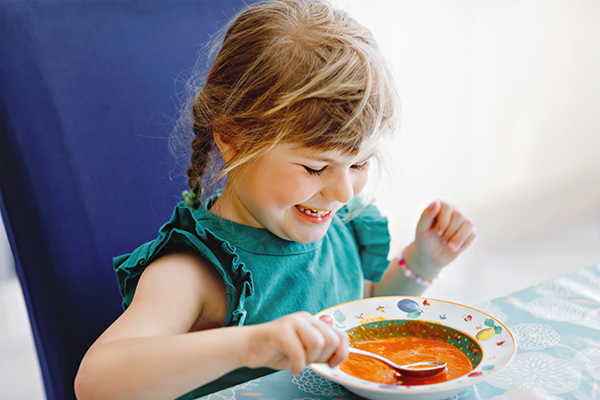 One significant way to make an impact on the kids who need our help is to host a fundraiser. Not only does it help us raise money for our programs, but it also helps us share our story with more people and raise awareness of this growing need within our community.
Third Party Fundraising Events
Your event will help us fight child hunger in our community!
Food4Kids Waterloo Region's Third Party Fundraising Toolkit provides you with a step-by-step guide on how to organize and run an event that can make a huge impact on the kids we are helping each week in our community.
When you support Food4Kids Waterloo Region, you are joining a community of supporters who believe in a better future for children across Waterloo Region who are experiencing chronic hunger. Each week we deliver nutritious food packages directly to at-risk, vulnerable children when they are not in school and need our help the most.
Some examples of success past fundraisers include:
Food drives – see specific notes below
Holiday-themed drives (cash and food donations)
Company barbecues or silent auctions
Competitions/challenges (e.g. fitness or exercise, raising money for activities completed)
Corporate or group events – invite us to join you and share our story
Sales donations – a portion of your sales proceeds for a set period of time (e.g. restaurants or retail stores)
Special events (e.g. private parties, concerts, comedy shows, trivia nights)
Selling items in our honour (e.g. crafts)
Car washes
Loose change drives
Lemonade stands/bake sales/flower sales
Sports tournaments
Donations in lieu of client gifts
Birthday party/celebration alternatives
"In honour of/In memory of" contributions
These are just a few ideas – the possibilities are endless. Every donation, big or small, is appreciated.
Contact Rachael Gemin below to discuss your ideas. We can help you plan your own fundraiser that will help feed the hungry children in our community.
Rachael Gemin, Marketing & Communications
rachael@food4kidswr.ca
(519) 576-3443 ext. 4
Food donations help us feed our hungry kids and offset our food budget. Collecting food items is a simple way to make a contribution.
Here are some tips and ideas to help get your food drive started:
Choose a name, theme, and time frame for your food drive.
Check with us about our current "most wanted foods list" to ensure your supporting our most important needs.
Determine the format: Will you collect one type of item (e.g. a soup or peanut butter challenge) or any items? Will you deliver your collected food items to our location or order items online and have them shipped directly to our office?
Establish responsibilities and your plan for organizing and executing your food drive.
Think about how you will communicate/promote it.
Remember, you can do a food drive any time of year; it doesn't have to centre around a holiday.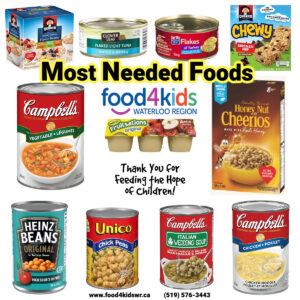 We're happy to help! Contact Erika Singh or complete the form below when you're ready.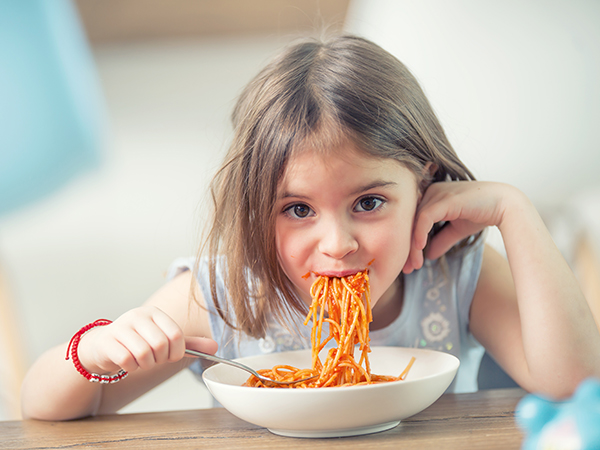 Help Kids in Waterloo Region
Consistent hunger, even just over weekends and extended school breaks, can set a child back for life. Most people aren't aware that there is a significant number of children living with chronic hunger in our community.
Your donation can make a difference to kids in Waterloo Region.